Starting in 2010 I purchased some eggs from Ruth Bloch on a line that I am told originated in Europe and was imported via Canada many years ago. For me this was such an extrodinary find of basically an extinct or near extinct variety of wyandotte bantams. This was like finding a one of a kind antique car covered in 6 " of dust in an old barn.
This is a long term "WORK IN PROGRESS " and I will keep you posted via my website.. I joke with my friends and fellow fanciers that if I live to be 100 I should be able to perfect this challenging yet gorgeous breed of Wyandotte bantams.
I would love to find someone to join me in this journey to restore the breed to prominence. As a side note this variety lays a HUGE egg comparable to a store bought egg with a fantastic food conversion ratio if one were to want to go down that path.

In 2021 eleven years after starting this adventure I can safely say I believe I have one of top flocks in existence in the USA or abroad. Very lovely, lay well and extremely high fertility and vigor.






Progress below 10 years after starting this adventure. Photos were taken in 2020 of the splendid and magnificent birds.
Here is the best pullet I raised out of about 7 or 8 eggs I hatched in 2010 that I obtained from Ruth Bloch. As you can see she is not fantastic but has the flicker of a flame of the very rare blue laced red gene that was all but extinct.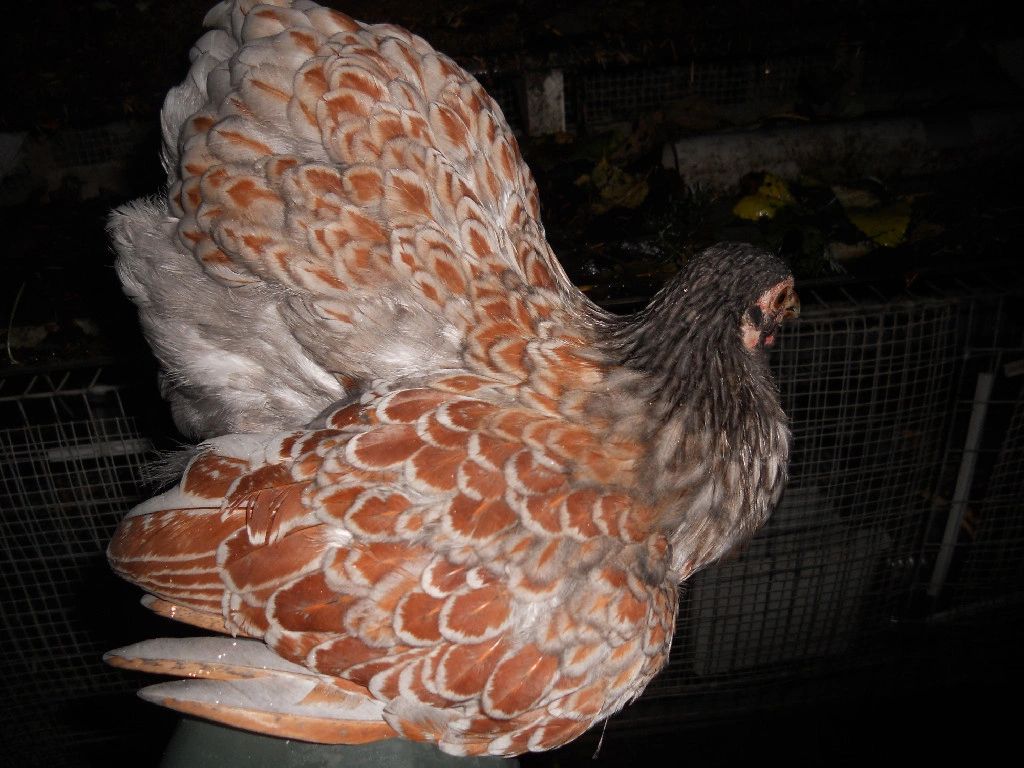 This is the progress I have made as of 2021